Stairs made of reinforced concrete
What form for your staircase?
The UNIBEO PISCINES stairs in reinforced concrete perfectly fit in your project, they offer comfort and safety. Pick a stair from our collection so you can customize and make the access to your pool easier.

Configure your quote online!
Bench
For a cool summer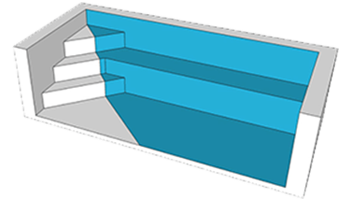 The BENCH stairs are available on our 1m20, 1m35 and 1m50 structures.
Straight & Straight 2
Choose a summer full of serenity!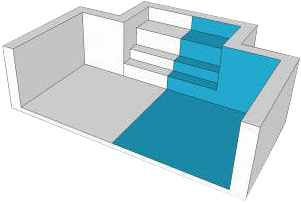 Clean and modern lines : these stairs are available in two different sizes: 2 and 3 meters. It makes the entry to the pool really safe.
Slant
Corner stairs - for small spaces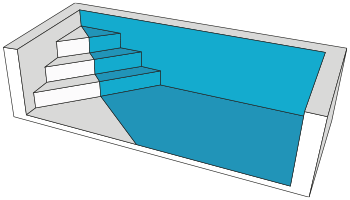 Minimalist and optimum thanks to its size, it's the perfect stairs for small spaces. These corner stairs fit into any pool. All our stairs are made of reinforced concreted and joined together with the stucture which makes the whole really solid.
Indigo
Are you dreaming of a spa in your garden?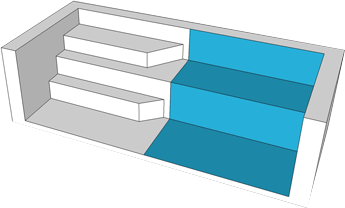 Then you can make of your pool a relaxing space thanks to the spa nozzle. You can integrate the nozzles to these stairs and have a relaxing time between a few lengths in the swimming pool.
Square
The best option to play with children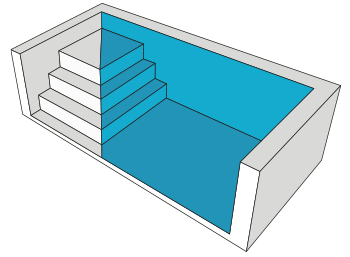 These very large stairs are a real playing space for children. You can chill out with your family.
Bench Square
Pure elegance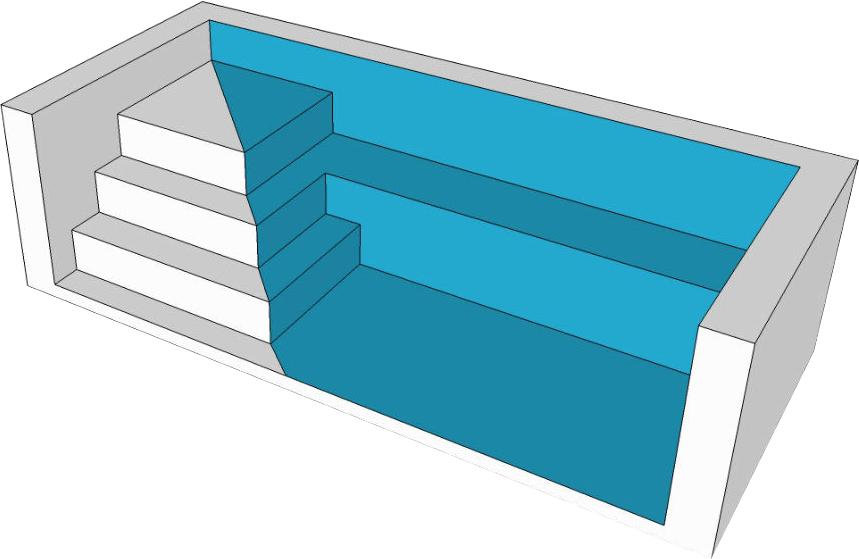 These stairs are as much elegant as multitask, they can be used to go down in the water or to chill out on the water edge.
All width long
You're looking for comfort and safety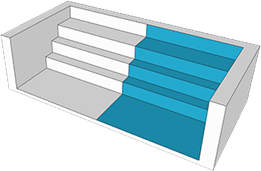 UNIBEO offers full width stairs to provide you with the best comfort and ensure the safety of little ones. The rest step of these ones goes from 0.48M to 0.70m. They are refined and comfortable, they take up the full width of the pool. Finally, the steps are covered with foam for a best comfort.
Bench TTL
Relax on waters' edge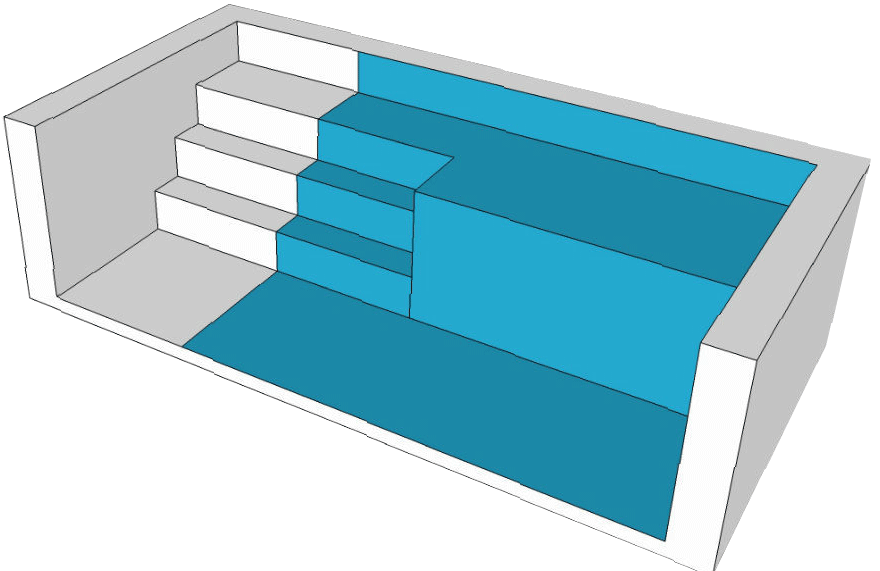 Thanks to these stairs you can enjoy a relaxing space where everyone can seat and sunbath rather than swimming.
Bench TTL 2
Comfortable and easily accessible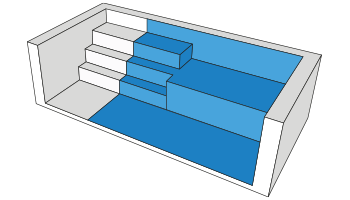 Elegant, with a soft and spacious shape, it comes in any width. The three stairs make the entry to the water easier.